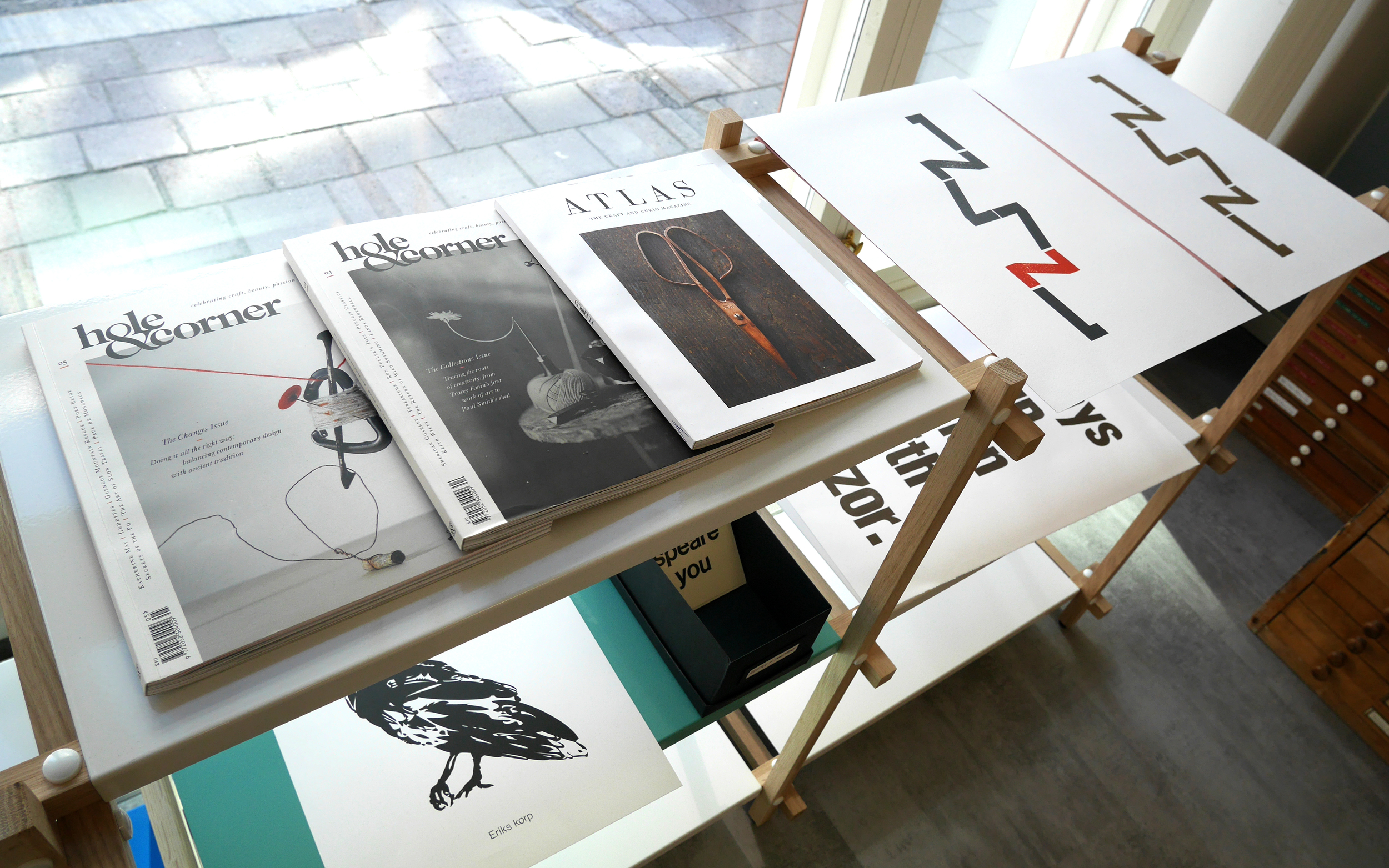 Painajan työhuone ja butiikki.
A vintage letterpress printer´s workshop and boutique.
Painamme vanhalla kohopainotekniikalla mustetta laadukkaille papereille. Kiirettä emme tunne. Tunnustamme rakkautta typografiaan, laadukkaaseen painojälkeen, yksilöllisiin tuotteisiin ja huolelliseen graafiseen ilmeeseen, olipa se sitten tyyliltään vanhaa tai modernia.
We print ink onto some quality papers with ancient letterpress technic. Hurry is not with us. We confess our love for typography, quality prints, unique products and well set graphic design, whether it´s style is modern or old-fashioned.
Tyypillisiä töitä ovat käyntikortit, lahjakortit ja kutsut. Letterpress Housen butiikissa korttien, julisteiden ja muiden kohopainettujen tuotteiden ohella mm. Gestalten kirjat, Hole & Corner lehdet, sekä huolellisella silmällä valittuja vihkoja ja kyniä.
Typical jobbings are business and present cards, invitations, product tags, you name it... Letterpress House boutique contains Gestalten books, Hole & Corner Magazine, hand-picked stationary and, of course, our letterpress cards, posters and paper goodies.
Painamme kahdella manuaalisella kohopainokoneella; Englantilaisella 1900-luvun alun Arab-tiegelillä ("Vanha Rouva") ja Saksalaisella Korrex Hannover-proofpressillä ("Nuori Kundi"). Painaminen tapahtuu painolaatoilla ja/tai käsinladotuilla puu- ja metallikirjasimilla. Metallikirjasimien valikoimasta löytyy mm. Helvetica, Garamond ja Nicolas Cochin.
We print with two manual printing machines; 1920´s English Arab platen press (aka. "The Old Lady") and German Korrex Hannover proof press (aka. "The Young Lad"). The ink is transferred by relief plates and/or hand set wood and metal type. Our growing metal typeset houses Helvetica, Garamond and Nicolas Cochin.
Naputtelemme mieluusti tarpeen vaatiessa myös nykyaikaista "omenaa" parhaan designin aikaan saamiseksi (Adobe).
We do not despise tapping modern age Apples either, for the best design out come.